Stepping Stones Coaching is a privately run coaching practice that intends to offer quality, client centered life coaching services. It is a coaching business operated by Priyanka Sinha who is currently training in an ICF-approved coach training program offered by Symbiosis Coaching since July 2017. After completing all the achievement challenges and the final certification exam in February 2018, Priyanka will become qualified and certified as a life coach with international standing. She would be an affiliated coach with the international accreditation body, the Certified Coaches Alliance(CCA).


Priyanka is supported by and partnered in this entrepreneurial venture with her spouse and business partner, Paul Williams. Stepping Stones Coaching is a co-created enterprise that is in its nascent stages of design and development as a holistic coaching service provider offering support and expertise for it's clients and customers. The objective of Stepping Stones Coaching is to support, empower and bring value to it's clients in dealing, progressing and successfully overcoming the vicissitudes of their daily lives. As a certified life coach, I want to be instrumental in enabling a positive mindset, providing a conducive environment for growth and facilitating transformative changes in my clients. This would become possible by supporting clients' in their inner struggles, improving the quality of their daily lives and fulfilling their latent potential by enabling them to cultivate a desire and practice of continuous improvement in various aspects of their lives.


Powered by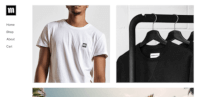 Create your own unique website with customizable templates.